Farewell, Mr. Loyal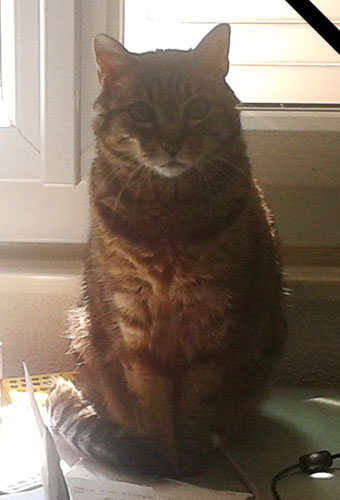 Elmer
† R.I.P. †
05.08.1994 – 07.08.2012
"Farewell, Mr. Loyal"
---
Liber Elmeri
in girum imus nocte et consumimur igni
Idiosyncratic gallery blog featuring images from all over the net & scans — RSS
The Book of Elmer is curated by Monsieur Mishimoto, AD @Flyermann.
---
Copyright Notice
For your private viewing pleasure only!
Images © their respective owners
Currently aggregating copyright information for each image. Thanks for the patience.
Any demand, complaint or inquiry? Please just get in touch now.
---
Contact
[contact-form submit_button_text='Say Hello'][contact-field label='Hello my name is' type='name'/][contact-field label='My email address is' type='email' required='1'/][contact-field label='And here is my message' type='textarea' required='1'/]
[/contact-form]
---